By Matt Rooney
The casting directors behind the soon-to-be-in-production Bond 24 have just dunked both hands inside
the indie and blockbuster bowls and found themselves two golden eyeballs (Happy Halloween!). The eyeballs
are none others than Guardians of the Galaxy's Dave Bautista and The Grand Budapest Hotel's Lea Seydoux.
Latino-Review reports that Bautista, still piping hot after playing Drax the Destroyer in the surprise mega hit, will be
taking on the role of baddie HINX. Undoubtedly, this character is a muscly jock who throws Bond around out of jealously
over his handsomeness. Rumors surfaced after a casting call was made with this description, and it's easy to see why
Bautistia scored the part.
"We are looking to follow in the tradition of JAWS and ODDJOB in finding an iconic baddy.
"Hinx (Male, 30 – 45)"
"Ideally over 6? 2?. Hinx is the main henchman/assassin. We are looking for an imposing extremely physically fit actor.
He has several fights with Bond and will have to have stunt training. He has to drive. We are looking for someone very unusual,
possibly from a sports background."
"Height: 180cm – 195cm"
With the ripped bad guy taken care of, Indiewire reports Seydoux (who also rocked it in Mission Impossible 4) will play the coveted Bond girl, a role every actress dreams of and later probably regrets (like Superman, there is said to be a curse attached to being a Bond girl). No word yet on whether she will be one of the girls who teams up with Bond till the bitter end (but most likely never gets a call back between movies) or the femme fatale who educes and betrays the British spy. Either way, her talent and overall Frenchness make her a welcome recruit for the anticipated sequel.
Bautista will be seen throwing Bond around and Seydoux will bring French back on November 6, 2015 alongside returning 007 Daniel Craig, Ralph Fiennes and Noamie Harris with Sam Mendes back in the director's chair.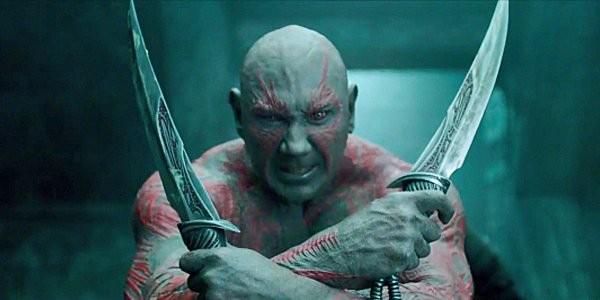 Sources: Latino-Review.com. Indiewire.com